Astley Parish
St Mary's Church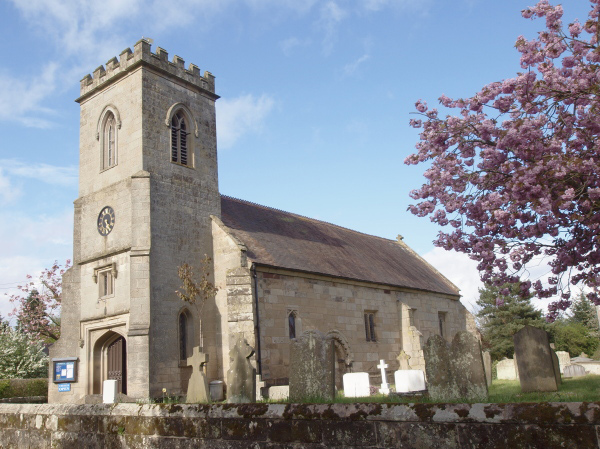 Click here for church service times - all are warmly welcome!
How time flies! This time last year we had celebrated a very successful Gardens Open and already I'm wondering whether plants, especially the roses, will perform as well in 2020 as they have this year; better start planning …
It's always good to see visitors calling in either to trace ancestors or because they lived here as children in former years (happy memories etc …). In July we had a couple over from Florida. Lynda Blaylock was so excited to have found the Astley (which one of five in England?) where her great-great grandfather, John Robert Leigh, was appointed as first (and last) Perpetual Curate* in 1861. Her sense of achievement was palpable as, having come over to the UK with her daughter in June on a group visit, Lynda had suddenly been admitted to hospital in London and was discharged some days later only after the obviously unplanned arrival of her husband, Stuart, and her daughter's return to the USA to look after her family: a real saga! Anyway, it was a real pleasure to meet and talk to Lynda and Stuart, who were both deeply interested in the history of St Mary's church and promised to keep in touch.
Forthcoming events for the diary:
SHCT sponsored Ride and Stride on Saturday 14 September. I will be knocking on doors again, soon, and will launch a JustGiving page in August! 2018 was supposed to be my last, but …..
Our Harvest Service will be on Sunday 22 September at 6 pm followed by a bring-and-share supper (BYO drinks) in the Village Hall. Chris Field (210624) would appreciate helpers for church decoration on the Saturday, please.
Cheese & Wine party at Home Farm on Saturday 15 November. Date to be confirmed and promulgated via pew leaflets.
Christmas Hamper Draw on Thursday 19 December to follow the annual Carol Service at 7 pm. More details in the next Benefact.
* Title explained on Wikipedia.