Astley Parish
St Mary's Church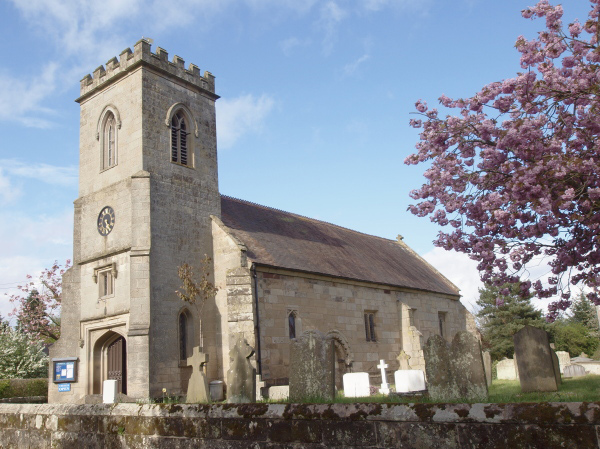 Click here for church service times - all are warmly welcome!
Better late than never, as the saying goes, but owing to Benefact shortened deadlines I did not get chance to publish a huge thank you to our generous hosts, Chris and Babs Taylor, for entertaining us so warmly at the Cheese and Wine evening on 15 November. This was a really enjoyable and well-attended evening where we tucked in to a wonderful selection of cheeses and patés, accompanied as always with some delicious Tanners wines. The proceeds from the evening amounted to £334 - a welcome boost for our church finances.
Our well-attended carol service on 19 December was followed by the customary draw at Church Farmhouse with cider punch and mince pies. Thanks once again to all who supported this event, either buying or selling tickets, and those who generously provided so many items for both hampers and other prizes especially Lucinda Poole (Sunday lunch), Harmesh Jassel (Single-malt whisky), Margaret Morris (two superb Christmas cakes!) and Chris Taylor (box of organic vegetables). Congratulations to Rob and Beryl Home for winning the main hamper prize. Another successful event which raised just short of £350 for church funds.
We are very grateful to the ladies for decorating St Mary's so beautifully for both the carol service and for our celebratory service on Christmas Day morning, and for dismantling everything on 6 January; it does seem a long time ago!
The major fund-raiser for this year is the Open Gardens day on Sunday 21 June. We currently have eight confirmed gardens but we really need to get into double figures to make this important event a real success. If you want to join in please contact the undersigned.
Volunteers are required for the cleaning/brasses and flower rota. If you are able to spare a little time during a particular month of the year to keep our church interior looking cared for, please get in touch with Chris Field (210624); men may also apply! We need to give visitors a good impression especially as we appear in the Shropshire Churches Tourism Group's brochure, copies of which are at the back of the church.
Forthcoming service details for the whole Benefice are on the notice board or, for St Mary's only, on this website (see above link).
Finally, a plea for care in disposing of items in bins. The green bin is for organic, compostable green matter only; no plastic of any kind, metal objects or wire please.

Happy new year!
ML
201639 or 07914 728130