Astley Parish
St Mary's Church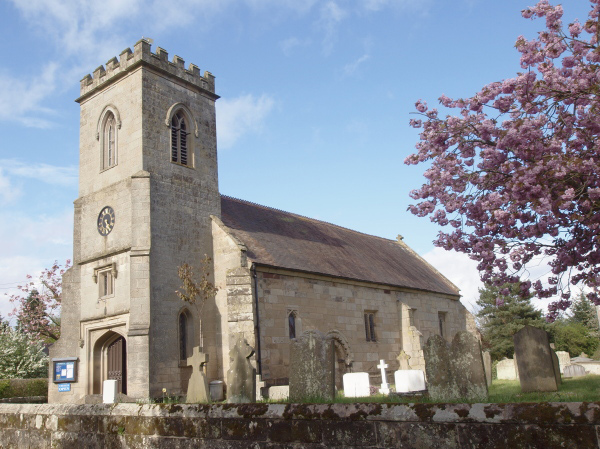 Click here for church service times - all are warmly welcome!
Although Easter is well behind us it is not too late to offer a few thanks to those in the choir for a notable performance of Stainer's Crucifixion on Good Friday, with singers from Hadnall, Grinshill, Weston under Redcastle, Bomere Heath and Moreton Corbet to swell our numbers. We are, as ever, very grateful to Keith Field for his accompaniment and rehearsing us to such a high standard and to the congregation for their vocal support in the hymns. St Mary's was again beautifully decorated for our Easter Sunday communion service (thank you, flower team) although congregation numbers were down compared with previous years, most likely owing to the early start (!).
Following the Annual Parochial Meeting on 2 April we were yet again unable to appoint a churchwarden for the coming year so with just six PCC members to assist Paul in his ministry, and to keep the church running, we continue to hope that someone out there in the parish will come forward and boost our numbers.
Details of additional fund-raising events for 2019 are still being finalised, which puts the spotlight on the annual Ride and Stride on Saturday 14 September. A recent chance meeting with two village residents (on wheels) makes me optimistic that I won't be the only participants this year; 2020 will be my 30th ride and that's it! I will soon have sponsorship forms for those wanting to join in but please start asking your friends and family now to support you!
Whether our presence in the new SCTG brochure has increased visitor numbers is not clear but of the 10 visitors signing in since 1 April were a couple from New Zealand ("nice church 😊") in May and, intriguingly, the Research Director of the CRSBI in London, which prompted an immediate Google search! When visiting other churches I usually struggle to find an appropriate comment for the visitors' book but "Lovely place for private prayer" and "a quiet sanctuary", penned recently in our own book, seem adequate to me. After all, doesn't everything these days have to be an 'experience'?