Astley Parish
St Mary's Church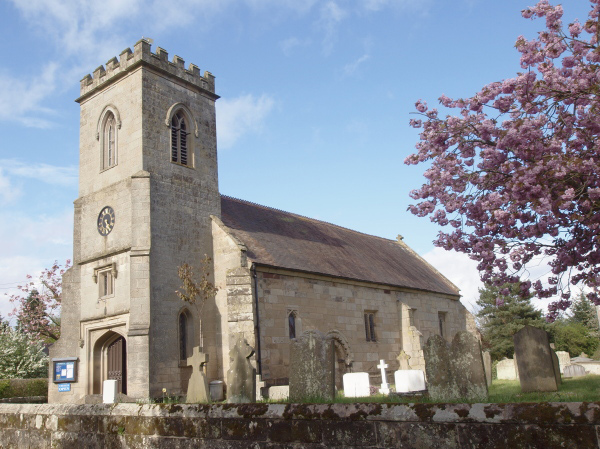 Click here for church service times - all are warmly welcome!
Benefact - December/January 2017/18
We continue in interregnum so let's hope that there are at least two candidates to interview towards the end of January. Even if someone is chosen we still face the prospect of having no priest in post for Easter and will continue to rely on the good offices of the few local retired clergy who can spare the time and, of course, our two Benefice Readers, Kath and Chris; we offer our grateful thanks to them all for keeping our spirits up during uncertain times.
Kath led our well-attended Harvest Festival service on 15 October, held this year on a Sunday, during which the ladies' choir sang a short and rather lovely seasonal anthem in between our usual ploughing and scattering renditions. Once again St Mary's was beautifully decorated and filled with harvest gifts of all kinds, including many tinned items to be donated to the Shrewsbury Ark. Thank you to all decorators and contributors, and to those who provided items for the delicious bring-and-share supper held afterwards in the Village Hall and attended by some 25 members of the congregation.
Although this year's Ride and Stride was mentioned previously we have just received our half-share rebate which this year comes to an amazing £656.50 which (doubled) may turn out to be the second highest amount raised in Shropshire on that day! We await confirmation ……
The only other fund-raising event to have taken place since the last issue was our Bells and Whistles evening on 20 October attended by an audience of some 35 in the Village Hall. The 'Whistles' element of the evening comprised a fascinating talk by Kathleen Turner who had brought a large array of various musical boxes and small organs, including the one she brought along to the Astley Gardens Open in June 2016. These she illustrated with tunes from yester year played from toothed belts, large discs and punched tapes; we even had a chance to sing along in a music-hall style karaoke! As ever, the team of twelve Shrewsbury Hand Bells delighted us with a medley of mellifluous sounds and inserted a comic interlude on the cow bells in which the three gentlemen players aptly demonstrated both wit and skill in ringing the changes. Our grateful thanks go to Chris Taylor for running the bar for this enjoyable and successful evening which raised £302 for church funds.
If you see scaffolding outside the church it will be stonemason Mark Woolley re-pointing the walls with the correct lime mortar, weather permitting. This was mentioned in the last issue since when we had confirmation of a generous grant from the National Churches Trust. Meanwhile, having accepted Adrian Donnelley's quote for repairing the clock, we await due process (a faculty) to run its course before work can start; you just wouldn't believe the bureaucracy involved in getting two screws replaced!
So, in the run-up to Christmas there will be the usual hamper draw after the Carol Service on Thursday 14 December at 7 pm; other specified prizes are: a small hamper; a bottle of Champagne; and a meal for two at the Dog in the Lane. Tickets are available from Nick Hall for those yet to buy! A big thank you to those who have donated, or are donating, items for the hampers and other prizes. The church will be decorated at 2 pm on Wednesday, when all helpers will be welcome.
Details of all our services over Christmas/New Year period (and beyond) are on the enclosed sheet. A special carol service for the residents at Jubilee Villas has been arranged for 11 am on Thursday 21 December, and our Christmas Day Holy Communion service is at 10:30 am at which Rev Herbert Yates will officiate.
Finally, we wish everyone a very happy and peaceful Christmas and New Year; and, to Rob and Pat - a safe trip down-under and a happy, relaxing holiday over the Christmas season (the first in 15 years) with the family in Australia; you thoroughly deserve it!.