Astley Parish
St Mary's Church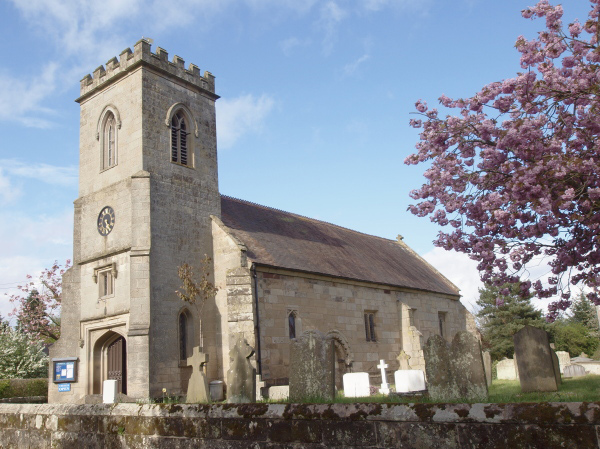 Click here for church service times - all are warmly welcome!
Benefact - April/May 2018
After the very cold and gloomy days of Lent we look forward to celebrating our Lord's resurrection at Easter on Sunday 1st April. As we are in an interregnum the Easter service this year will be held at St Mary Magdalene, Hadnall, as per the enclosed leaflet. However, you are warmly invited to contemplate the Passion at St Mary's Astley by joining in singing the hymns included in our four+-parish choir's performance of Maunder's Olivet to Calvary at 7 pm on Good Friday.
Our Annual Parochial Meeting will take place in St Mary's at 7 pm on Tuesday 10 April at which PCC appointments for the next 12 months are agreed and the Electoral Roll reviewed. All are very welcome. If you would like your name added to the Roll, please let any member of the PCC know. At this time of year we also offer our grateful thanks to all who regularly donate to our church, by whatever means; St Mary's would not survive without your generous support which is very much appreciated. We are considering posting the audited church accounts on our section of the parish website in the near future.
The 2018 fund-raising programme got off to a good start with the Folk Evening on 9 March when the Old Bones trio and singer/songwriter Sophie Kerr entertained a near-capacity audience in the Village Hall with some lively, foot-tapping numbers. Many thanks to all who attended and helped on the night, and to Nick Hall for organising this enjoyable evening which raised £570.00 for church funds.
Our next fund-raiser is the village Gardens Open on Sunday 24 June. At the time of writing we have seven confirmed gardens opening for this major, biennial event which has always been a really enjoyable day for the community. As this year's spring weather has been anything but garden-friendly we are opening gardens from 2 pm to 5:30 pm with teas only at the Village Hall. If you would like to help with the catering please contact Kate Lloyd (210365); for car-park duty or ticket-selling on the door please let me know (210639) before the end of April; any offers of plants for the stall to Heather Hall (210353) or Fred and Liz Bradney (210513). As in 2016 we also have Kathleen Turner to entertain visitors with her barrel organ.
Future events include the annual Ride and Stride on Saturday 8 September and we look forward to a return recital by concert pianist Edward Pick on Friday 5 October in the Village Hall. It's not too early to get these dates in your diaries!
At last we have the clock striking again after all these months, thanks to Adrian Donnelly and a generous grant by Astley Parish Council, but the south wall re-pointing by Mark Woolley's team has been delayed by frequent frosts over recent weeks.
In our next issue we should know more about the arrival of our new priest, Rev'd Paul Cawthorne, whose licensing service will be held on Saturday 9 June in Hadnall.
Finally, on behalf of the Astley PCC, a very warm welcome to anyone who has moved into the village recently.